BROKEN WING RANCH MINISTRIES
Through Our Four Pillars : MENTORSHIP, FAITH, HOPE, and EMPOWERMENT, our mission is to minister, both socially and spiritually, to the youth and families of the surrounding communities while creating hope for their future.
It is our purpose is to use our love, strength, and faith to inspire and teach people to live to their highest purpose in who they are in Christ. We strive to provide a safe and caring atmosphere where both youth and families are loved and ministered to on an individual basis. To teach the youth leadership, social, and daily life skills in the hope that they will gain respect for themselves, their families, and their communities with outdoor activities and working closely with animals. We desire to assist women in reaching for their higher purpose in life through horse therapy, paint therapy, higher purpose workshops, and Bible studies.
​
Join us today. As a volunteer, a donor, or a participant. All are welcome and all are loved.
No upcoming events at the moment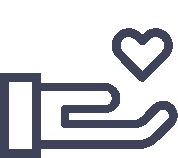 "Giving is something that we do from gracious hearts and all giving should come first from within. There are many reasons that we give including humble understanding, compassion, empathy, and the desire to serve."
Broken Wing Ranch Ministries
Donate to Broken Wing Ranch Ministries today and help Kansas families heal and grow surrounded by the love and word of God in nature.